Welcome to Mary E. White D.C. Chiropractic Clinic
"My goal is to be an instrument of healing for
those in need and to promote natural, preventative health care for all ages."
-Mary E. White, M.S., D.C., A.C.N.
Call us at (512) 248-8700 today.


Dr. Mary White is a third generation chiropractor who has served Round Rock and the surrounding area for over 20 years. She and her long-time clinic assistant, Cherie, are committed to providing personalized chiropractic solutions to address your unique needs. Whether you are looking for pain relief, suffering with a chronic spinal condition, or desire holistic wellness care, Dr. Mary can help you reach your goals. There are no age limits. Patients range from newborns to seniors. All spines need care, whether preventive, maintenance, or correctional care. Please read our testimonials to see what patients are saying about their clinic experience.


At your first visit, Dr. Mary will take a detailed history and conduct a chiropractic exam (posture, range-of-motion, appropriate orthopedic and neurological tests). She will also adjust you in accordance with evaluation findings. She uses a combination of Thompson, Diversified, Flexion/Distraction, Activator, Arthrostim, Vibracussor, and Pettibon techniques. Please bring any previous imaging CD's or reports with you if at all possible.


If this is your very first visit to a chiropractor, be assured that Dr. Mary will explain everything she is doing. She will make sure you are at ease with every aspect of your visit. Know that Dr. Mary's techniques are gentle and low-force. A chiropractic adjustment is very safe and should be a comfortable, positive experience.


To find out more, please call 512-248-8700. If you call after hours, please leave a detailed message. You may also email your questions to [email protected]. Referrals are always welcome, so please share our information with your loved ones and friends. Thank you!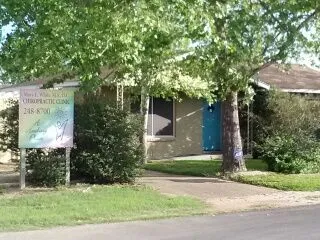 What sets Dr. White's clinic apart from other clinics is the quiet, "feels like home" atmosphere. Your experience is not rushed, and Dr. White spends at least 20 or more minutes with you on each patient visit. Quality time, attention to detail, and a holistic perspective are the norm.








Mary E. White, M.S., D.C., A.C.N.
Round Rock Chiropractor
Applied Clinical Nutritionist
Mary E. White D.C. Chiropractic Clinic
206A Laurel Dr., Round Rock, TX 78664
(512) 248-8700, Fax (512)-248-8801
[email protected]